Daniel Hartmann
Highly recommend the Towbrolly. I wish I knew about this a while ago. Great customer service & was shipped within 72 hours of purchase

Ethan Bray
Unreal product trialled and tested on my patrol! Up Fraser or down Ballina we always take our tow brolly.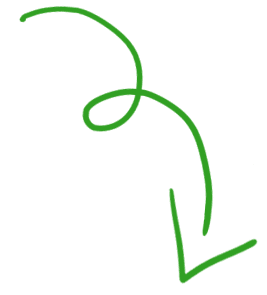 What is TowBrolly?
The Superior Automotive Shade Solution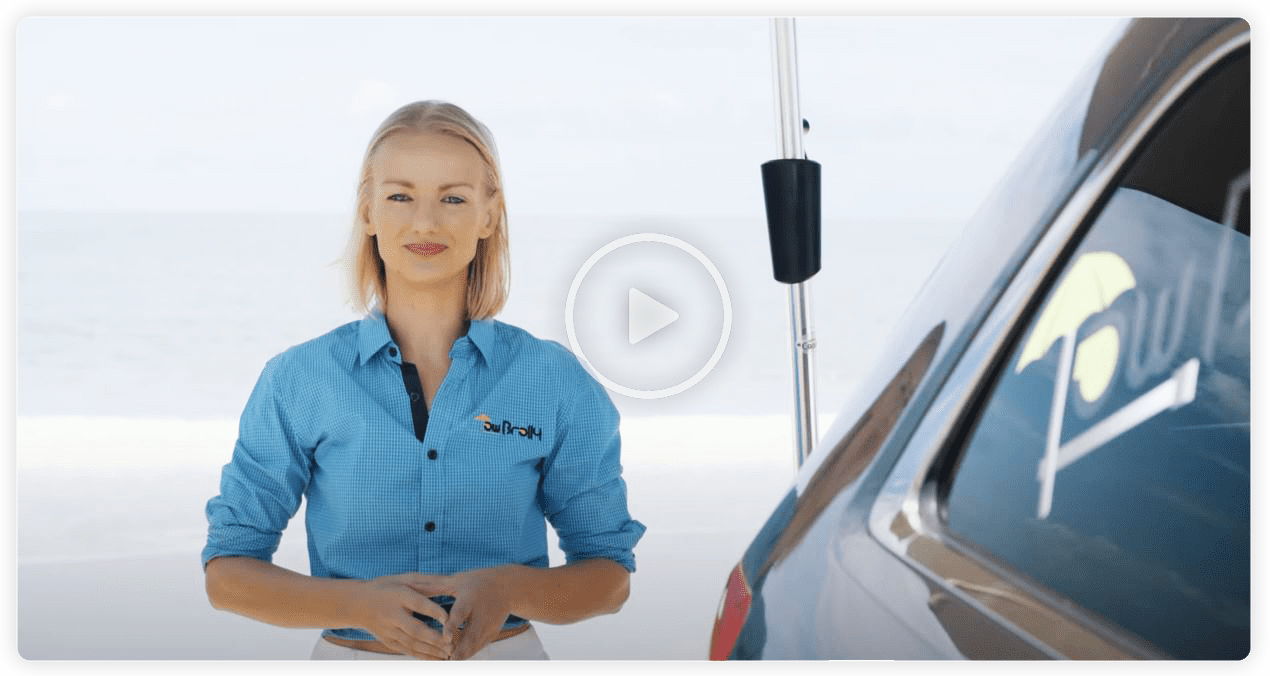 Discover more amazing features
An Australian made Product, For Australians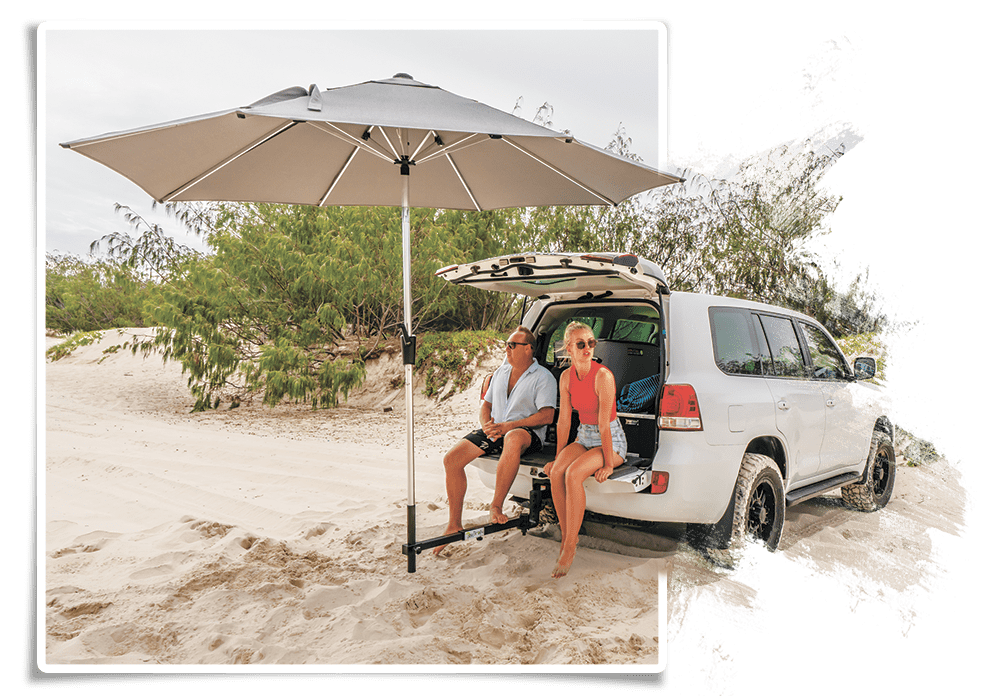 How TowBrolly Works?
Setup TowBrolly in four easy steps
Step 1
Place the TowBrolly on your vehicles tow ball.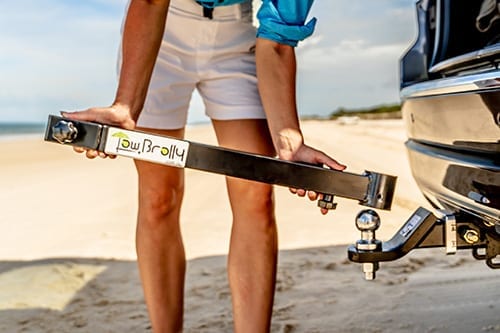 Step 2
Extend the TowBrolly arm to the desired position.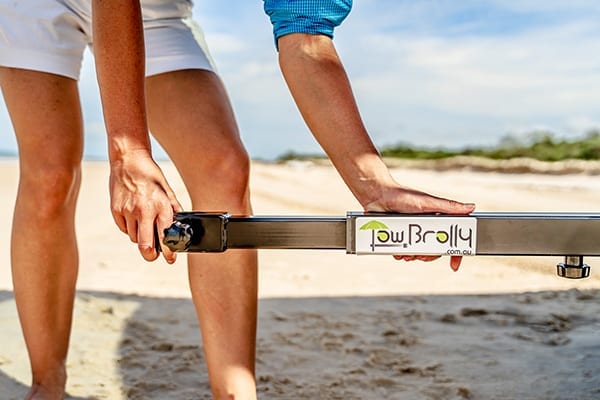 Step 3
Insert the umbrella sleeve into the TowBrolly.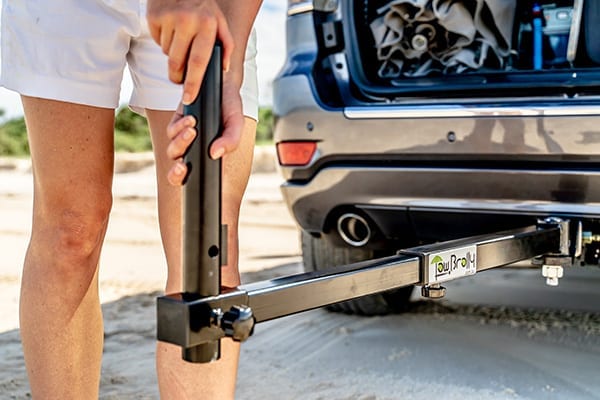 Step 4
Slide your umbrella into the holder & put up.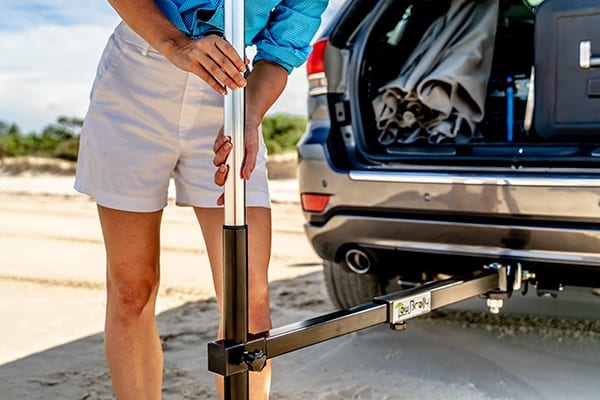 Step 5
Move to the desired position, tighten the bolts provided, and enjoy!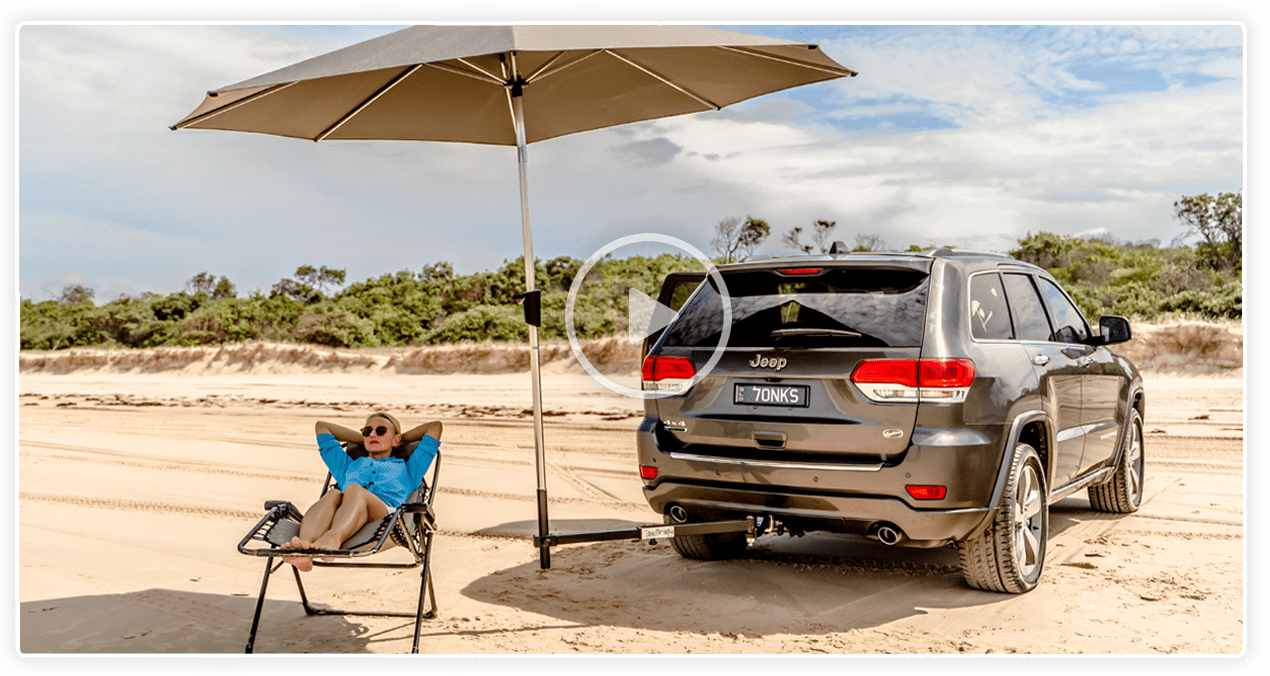 About Towbrolly Shade Solution
We're an Australian made product, and damn proud of it.
Our mission, to provide a simple solution that only Australians would appreciate and as Australians, we love nothing more than a weekend away, a day at the footy, a swim at the beach and a picnic at the park.
We believe it would be Un-Australian not to enjoy the great outdoors wouldn't you agree? But as we know the outdoors has it's setbacks, sun and rain.
As one of the hottest continents in the world, shade from the sun is important, thus we designed a simple solution to solve all our problems. When it comes to a quick and easy shade setup that requires no ropes, poles, tarps and anything else that wastes time, TowBrolly is your go-to shade solution.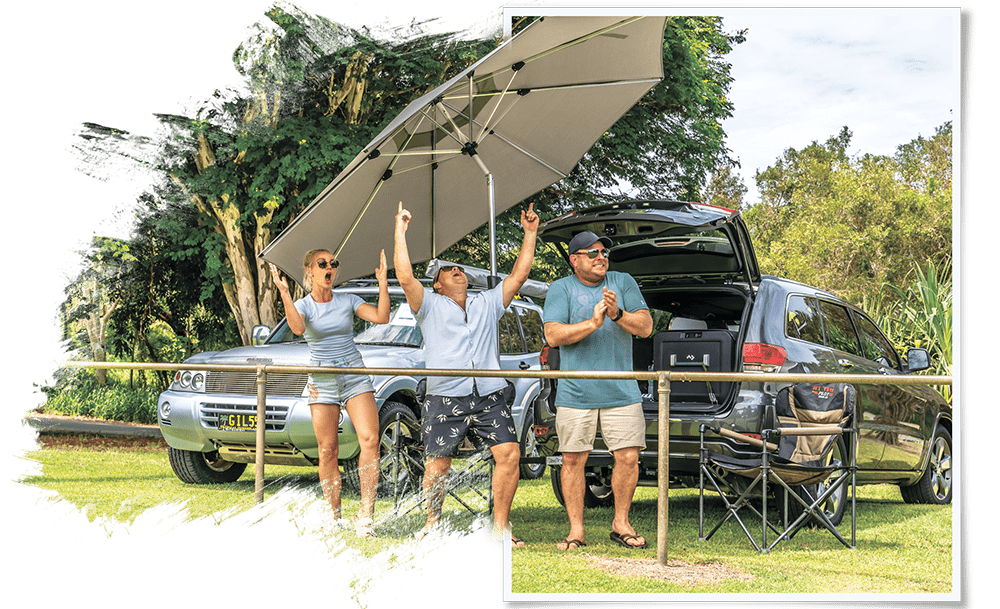 Frequently Asked Questions
Does TowBrolly Require Maintenance ?
TowBrolly is made from the finest steel and powder coated for durability but we do insist you maintain the finer fittings of TowBrolly.
Keep all bolt threads and nuts lubricated with grease or spray lubricant (WD40 or similar.
Do not use water to hose out inside of  TowBrolly  assembly,wipe down and use only spray lubricant (WD40  or similar
Clean outer surfaces with light spray polish ( Mr Sheen ) or similar
Always use both locking bolts supplied to fix TowBrolly to tow-ball
Always tighten the bottom telescopic adjustment bolt in any position
How do I use TowBrolly ?
TowBrolly was designed to provide simple shade and protection from the sun and not for protection from tropical storms. To use TowBrolly simply place your umbrella into the umbrellas sleeve located at the end of the TowBrolly.
What size umbrella do i need ?
A market umbrella or parasol with a 38 mm diameter pole is required. This umbrella comes in many shapes and sizes from 2.5mt -3mt in diameter. We recommend you buy a high-quality umbrella to match the high-quality TowBrolly.
Is there a refund policy ?
Unless you're superhuman there is very little chance that Towbrolly will break under normal conditions. In fact, we guarantee this. We do however offer a refund policy if you're unhappy with your purchase. Click here to read our refund policy.
If you have any questions please do not hesitate to contact us